Installment Loans
for Federal Employees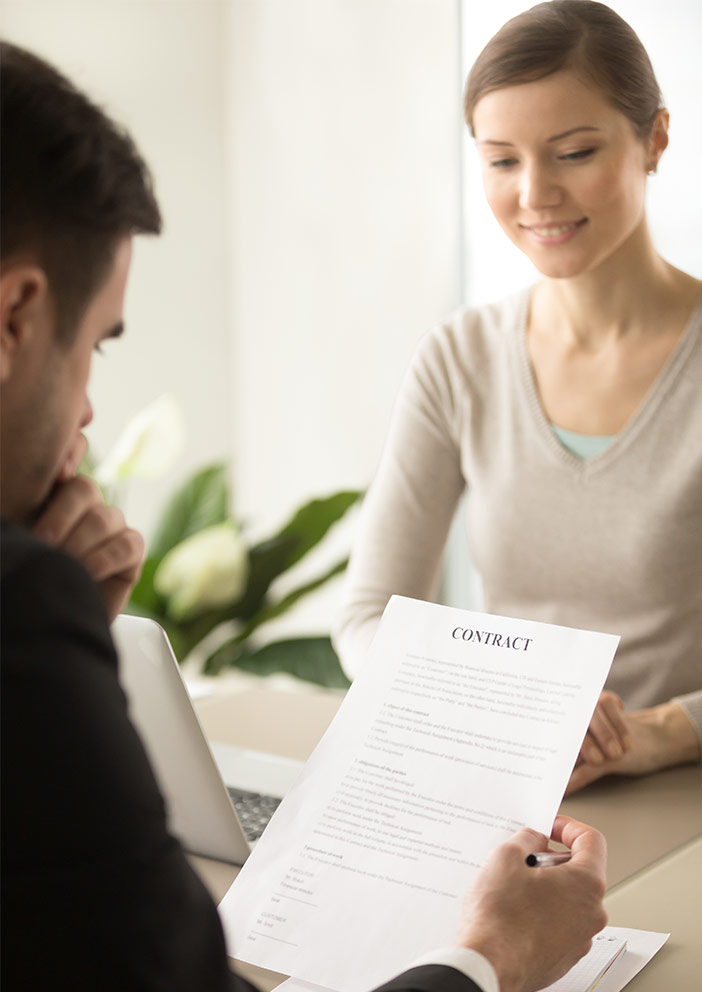 Life is unpredictable, and one day you may find yourself with a financial burden. Thankfully, Federal Employee Loans is here for federal and government workers seeking financial assistance through an installment loan. We have learned how to effectively streamline the allotment loan process to ease the burden off of citizens. We provide non-military federal workers from USPS, TSA, HHS, and VA organizations with medium-term loans.
Once you submit your application and appropriate paperwork and have been approved, you'll receive the funds within a day. Then, you'll be able to pay it back through payroll deductions. You'll also be given the option to repay early without penalty or ride out the entire loan (usually 11 months). With Federal Employee Loans, you have the power to choose.
We operate using a no-hassle system, making it easy to fill out the application, complete documents using DocuSign, gain approval and receive your funds through a convenient ACH deposit. Most people receive their funds as early as the next day. And even better, if you're quick to submit all the required documents, you could even get your money the same day!
No matter if you just received an unexpected medical bill or you need some extra cash to pay off your vehicle, we're ready to give you the financial boost you need. You don't have to worry about making ends meet when you call Federal Employee Loans. You can count on us to get you fast cash to cover you when you encounter a challenging money situation.
Are you a federal worker who qualifies for an installment loan? If you're not sure, contact us today to find out! If you know you qualify, complete a loan application and get your cash! 
What Is an Installment Loan?
An installment loan is a medium-term loan that generally has a higher initial amount than short-term loans. Borrowers pay this amount over an 11-month period through installments over 22 payroll allotments. You can also repay early without a penalty.
PLEASE NOTE THAT YOU HAVE THE RIGHT TO CANCEL YOUR LOAN. TO CANCEL, CALL 855-236-1976. YOU MUST CALL WITHIN THREE DAYS OF THE DATE YOU SIGNED YOUR AGREEMENT.
Federal Employee Loans is licensed by the Florida Office of Financial Regulation
Office of the State Bank Commissioner
200 E. Gaines Street
Tallahassee, FL 32399
TEL 850-487-9687
FAX 850-410-9663
https://www.flofr.gov/
Federal Employee Loans, LLC
Complaint Information
260 Crandon Blvd, Suite 32
Key Biscayne, FL 33149
TEXT  561-247-1732
TEL 855-236-1976
FAX 855-236-1976
federalemployeeloans.com
All other complaints
Melissa Toledo, V.P. Human Resources
855-236-1976
mtoledo@federalemployeeloans.com
* Actual loan terms may vary based on applicant's qualifications
** APR's may vary based on calendar days between loan funding and
first payment as well as the State of residence of the borrower.

Loan
Amount
$500-$3000

Annual
Percentage Rate
6%-35%**

Loan Term- 24
Payroll Deductions
(allotments)

Late Payment Fee- 5% of
the unpaid installment
payment up to $50
The Cost of an Installment Loan
It's important to understand your loan terms, how much it will cost you, and what your recurring repayment plan will be. So, make sure that you review your loan agreement and APR. Keep in mind that your repayment plan may be different from the example, as you may be able to borrow more or have an extended repayment period. The chart above shows a $500 loan as an example to give you an idea of the total loan cost.
If you chose to pay biweekly through payroll deductions, you would need to make a $24.54 payment 24 times for a total of $588.96.
And as always, if you have any questions regarding your loan, we're happy to help. Just give us a call to speak to one of our friendly customer service representatives.
APR
35%
Finance
Charges
$88.96
Loan Amount
$500.00
Total of
Pymts.
$588.96

Application
Fee – $0

Return Payment
Fee – $25.00

Payroll Deduction Fee
(Allotment Processing)
$0 per payment

Late Payment Fee- 5%
of the unpaid installment
payment up to $50
Amount financed refers to the actual sum of approved money that you receive for your loan.
The loan term is the length of time given to you to pay off your loan. It's also possible to pay funds back early without a penalty.
The finance charge is the amount of money owed after borrowing money plus the acquired interest.
The total of payments is the sum of your amount financed and your finance charge. This will give you the final amount of money you need to pay back.
APR stands for Annual Percentage Rate, which refers to the yearly amount of interest you will pay for borrowing funds.
Allotments loans are designed for Federal employees that make bi-weekly (per pay period) payments directly from their payroll allotment.